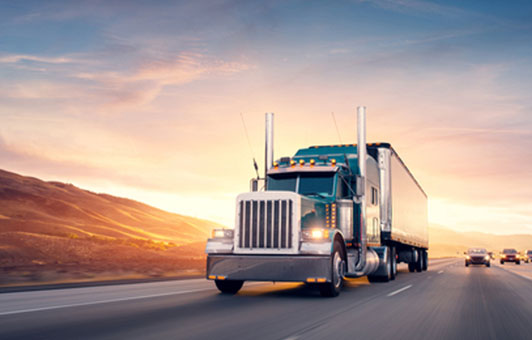 Spirit Logistics Network
World Class Capabilities
Spirit Logistics Network provides warehousing and supply chain logistics solutions for national, regional, and local companies. Spirit Logistics Network also offers commercial and residential delivery services while specializing in home delivery of appliances, home delivery of electronics, and home delivery of furniture. In addition to home delivery services, we also provide set up of appliances, electronics and furniture ensuring a seamless transition from one location to another.
Faster, more efficient, and more flexible solutions.
It's all about the customer experience
In-house Customer support system

Distribution and Warehousing

Are you looking for faster, more efficient, and more flexible solutions for storing and moving your goods along the supply chain? Spirit Logistics Network is recognized as a respected leader in the warehousing, distribution industry, which is why for world-class support, hundreds of companies turn to Spirit. We provide supply chain logistics solutions for national, regional, and local companies. With a disciplined approach to customer service and a corporate commitment to sustainability, we empower you to improve operational efficiency, risk management, and customer satisfaction. We operate a national network of warehouses—including five superregional centers. Whether we own or manage a warehouse, we serve as your single point of contact and accountability. Tap into our full spectrum of distribution and warehousing capabilities: A national network of centers that enables you to scale rapidly and efficiently Around-the-clock surveillance cameras linked to our headquarters End-to-end accountability—including inventory management, loading, and unloading Recycling capabilities Expert assembly and preparation of merchandise prior to delivery.

The customer experience doesn't end when consumers leave your retail store or e-commerce website. The professionalism of your home delivery professionals can make—or break—customer satisfaction. For home delivery services that are nothing short of exceptional, turn to Spirit Logistics Network. Making over a million home deliveries a year, we maintain a team of authorized professionals who excel at consumer relations. We provide end-to-end home delivery—including preparation, transportation, setup and installation, and haul away of old goods. Spirit will satisfy all your residential delivery needs, specializing in appliance home delivery, furniture home delivery, and electronic home delivery. We maintain an unyielding commitment to customer service and satisfaction helping ensure a favorable experience for your consumers.

Spirit Logistics Network operates an in-house Customer Support Center to help our clients in scheduling, executing, and following up on home delivery of appliances and furniture. Our professional customer service representatives serve as a seamless extension of your brand and customer experience. This makes Spirit the best in our market. Our center offers you and your consumers: New Jersey-based operators available 12 hours a day, six days a week Professional representatives who serve as a seamless extension of your brand and customer experience A single point of contact and coordination for Spirit's team of authorized delivery professionals.
We understand the strategic importance of your supply chain. Delivery and distribution is much more than moving goods from Point A to Point B. It's a critical enabler of your company's brand and business performance. That's why we design and deliver end to-end solutions that help you achieve your business goals.
At Spirit Logistics Network, we're nothing short of obsessed with customers. It shows in the way we engage with your business and in the experience we provide for your consumers.
Our leadership team is experienced and knowledgeable, as well as dynamic, energetic, and passionate about your success. We stay on the leading edge—giving you access to state-of-the-art technologies and strategies for improving environmental sustainability.